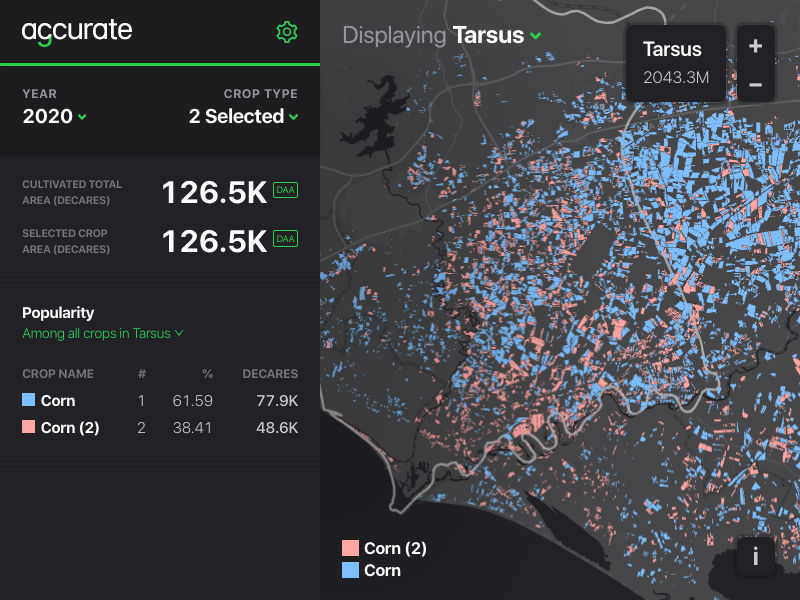 Agri-intelligence,
simple and visual.
Success in food and agriculture depends on business intelligence more than ever. Take a tour of our rich & accurate rural business intelligence platform to achieve more of your best decisions.
Platform features
In-season crop classification
Crop condition monitoring
Rich crop intelligence

WORK IN PROGRESS

Field yield estimation
Year-over-year trend analysis

WORK IN PROGRESS

Harvest progress detection
Field history detection
Crop rotation identification
Agri-feasibility scoring
User friendly interface
Instant API results
Want to see how it works?
See it in action